How To Get a Vehicle History Report
A vehicle history report (or VIN check) is an invaluable tool if you are planning on buying or selling a vehicle. As a buyer, you can use a vehicle history report to give you peace of mind that the vehicle you are thinking of purchasing is in good condition. On the other hand, if you are selling a vehicle then a clean history report can help entice potential buyers.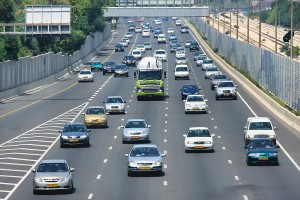 How to Obtain a Vehicle History Report
You can obtain both free and paid VIN lookups. Free vehicle records will typically include less information than paid ones, but they may be sufficient depending on what information you need. The National Insurance Crime Bureau (NICB) offers a free VinCheck. As with a complete vehicle history report, you will need to provide your Vehicle Identification Number (VIN) when using VinCheck. You can also only make up to five searches within a 24-hour period and certain vehicle records may take up to six months to be updated with VinCheck.
Alternatively, the National Highway Traffic Safety Administration (NHTSA) offers a more limited history report. The NHTSA's search tool is useful mainly if you want to see if your vehicle or any of its parts have been recalled.
Third-party databases, including SearchQuarry.com, also offer both free and paid VIN lookups. The paid records offered through third-party companies tend to be the most complete. The National Motor Vehicle Title Information System provides a list of approved providers of vehicle information and history data. Note that some approved providers will only provide records to car dealers and not directly to consumers.
What is Included in a Vehicle History Report
Not all vehicle history reports will include the same information, but in general you can expect your VIN report to include some or all of the following:
Accident history
Previous owners
Liens held against the vehicle
Recalls
Flood damage
Title checks
History of airbag deployments
Maintenance record
Problems with the odometer
Records of theft
Note that not all VIN checks will include the same type of information. A record from the NICB, for example, is designed to prevent the exchange of stolen vehicles, so it's great if you want to make sure that the car in question wasn't reported stolen. On the other hand, it won't include much information about that vehicle's maintenance history.
Vehicle Records from the DMV
Most DMV's don't provide vehicle history records. However, many do provide vehicle registration and title abstracts, which contain much of the same information that you would find in a history report. In New York, for example, the registration abstract includes some useful history information, such as parking fines and insurance lapses. A title record abstract, meanwhile, will include information about previous owners of the vehicle.
License Plate and VIN Search
In many cases, looking up a car's VIN is simply about peace of mind. Every car built after 1980 has its own VIN, which is unique to that vehicle.
…...